Things To Do In Surrey, BC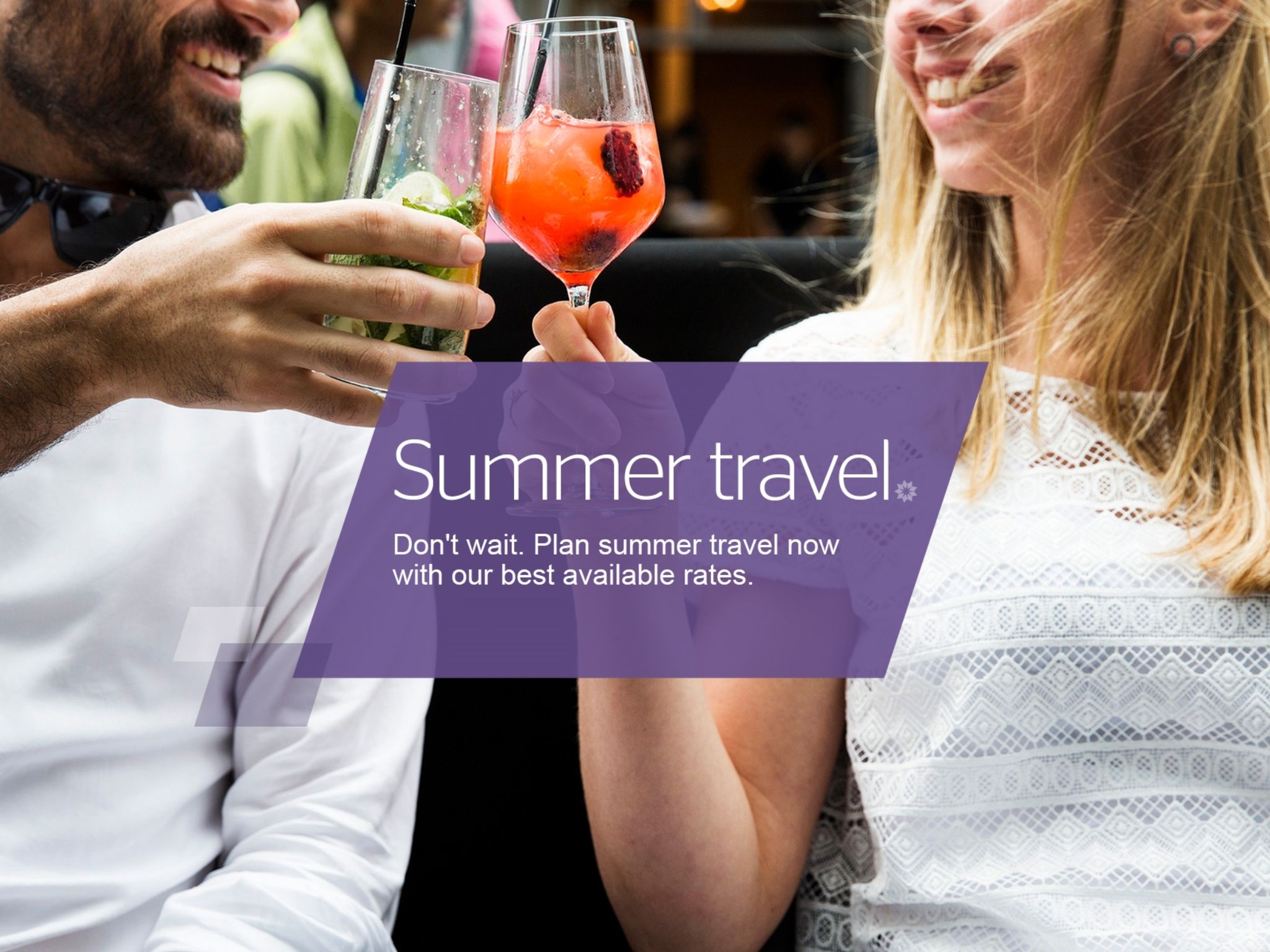 The Sheraton Vancouver Guildford is ideally located in downtown Surrey, BC. Stay local and shop at Guildford Town Centre, catch a movie at Landmark Cinemas Guildford, or attend dance, theatre and music productions at the Bell Centre for the Performing Arts. Or catch the Skytrain into Vancouver to explore its many attractions, including Granville Island and Telus World of Science. Our Surrey golf hotel is also close to several world class golf courses, such as Northview, Newlands, Morgan Creek, Coyote Creek, and Hazelmere.

Our convenient location is just 30 kilometers east of downtown Vancouver, offering easy access to the top things to do in Surrey and Vancouver. Surrey is easily accessible by both the Vancouver International Airport (40 kilometers west of the hotel) and Abbotsford International Airport (37 kilometers east of
the hotel).
Guildford Town Centre
0.1 km/0.1 mile
A town centre in Surrey, British Columbia, Guildford Town Centre features a variety of retail, electronic, entertainment and home furnishing stores. This shopping centre also offers a variety of restaurants and fast food options, ensuring that there is something for everyone! Learn more about our Guildford Town Centre Shopping Package.
10355 152nd Street
(604) 585-1565
Landmark Cinemas Guildford
1.0 km/0.6 miles
Enjoy the newest movies to hit the theatres at Landmark Cinemas Guildford. Featuring the most up to date films and delicious snacks, a movie is a great outing for any guest of our Surrey, BC Hotel.
15051 101st Avenue
(604) 581-1716
Bell Centre for the Performing Arts
1.0 km/6.2 miles
Owned and operated by the Surrey School District No. 36, the state-of-the-art Bell Centre for the Performing Arts is the largest professional theatre in the area. Make sure to check show times so you don't miss any of today's best performances in dance, theatre, and music.
6250 144th Street
(604) 507-6355
SkyTrain Station to Vancouver
4.4 km/2.7 miles
Take the SkyTrain and spend the day or afternoon in Vancouver, one of Canada's busiest cities. The Expo and Millennium SkyTrain lines connect to downtown Vancouver from Surrey and the surrounding area.
1050 W Pender Street
(604) 953-3333
Surrey Arts Centre
6.3 km/3.9 miles
The focal point for the arts in the city, the Surrey Arts Centre features a spectacular visual and performing arts experience. At the Arts Centre, visitors can enjoy the Main Stage and Studio Theatre, Surrey Art Gallery, courses and workshops, and gift shop.
13750 88th Avenue
Located in Bear Creek Park
Bear Creek Park
6.4 km/3.9 miles
Explore Bear Creek Park and discover a variety of things to do in Surrey. With the Surrey Arts Centre, an outdoor pool and miniature train for children to enjoy, this park is the perfect location for a family outing.
13750 88th Avenue
Cloverdale Rodeo and Country Fair
12.6 km/7.8 miles
An annual rodeo and county fair, this Surrey, BC attraction is held annually at the Cloverdale Fairgrounds. Visit from Friday to Monday during the Victoria Day holiday weekend. Enjoy an entertaining show with the whole family!
6050 176th Street
(604) 576-9461
TELUS World of Science
28.0 km/17.4 miles
Aiming to engage visitors in science and inspire future science and technology leadership, TELUS World of Science is perfect for the whole family. Parents and kids can participate and discover the world of science through interactive activities and exploration.
1455 Quebec Street
(604) 443-7440
Vancouver, British Columbia
30.0 km/18.6 miles
Visit one of Canada's busiest cities, just 30 kilometers away from Surrey. With a variety of things to do, this coastal seaport city is the perfect location to spend the day.
Granville Island
31.7 km/19.7 miles
Spend the day exploring Granville Island, an urban oasis buzzing with theatre, festivals, street performers, musical shows and art exhibits. Offering many attractions for adults and children, this island escape is the perfect thing to do in Vancouver!
How To Get Here
Unable to find directions, please try again.